Lucille Moman Obituary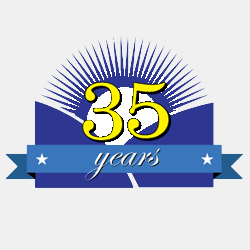 January 31, 1919
-
July 27, 2014
Resided in

Chicago

,

IL
Obituary
"Though I speak with the tongues of men and of angels, and have not love, I am become as sounding brass, or a tinkling cymbal. And though I have the gift of prophecy, and understand all mysteries, and all knowledge: and though I have all faith, so that I could remove mountains, and have not love, I am nothing." 1 Corinthians 13: 1-2
Lucille Moman, nee Carey, was born to Allene Persons and George Carey on January 31, 1919, in Marche' (now North Little Rock), Arkansas. She was the first of four children born from this union. In the years to come, she helped to welcome her brothers Hubert (1920-1968) and Elbert (1927) and sister, Ruth (1925-2002) into the family fold and relished the role of "big sister."
While very young, Lucille watched her mother sew clothing; whether it was hemming, patching, or darning: Lucille learned it all from her mother. AS she aged, she began making play clothes for herself and siblings. She parlayed that talent into a business that spanned over 50 years. After graduating high school, she went to college in St. Louis but decided not to continue her education and returned home.
Life in Marche' was not easy – she lived there through the great Depression and the Jim Crow areas. She knew what it was like to have to sit in the back of the bus and keep your mouth shut. Faced with blatant racism in Arkansas, she and her siblings longed to escape to Northern pastures. When they were og age, Lucille went to live with an aunt in St. Louis, Hubert joined the armed forces, Ruth married and moved to Indiana, and Elbert went to Kansas to live with his Aunt Ruth.
While living in St, Louis, she met the love of her life, Jesse. They were married on September 2, 1950 and enjoyed 56 years of marriage until his death in April of 2007. During their time together, they lived in St. Louis Chicago, and Detroit, went on many cruises, dinner dances and family reunions and weddings. She was affectionately known by friends and family as either; Lulu or Chicken, "and once said, "I will always love Jesse because he allowed me to be myself. He opened his doors to my family without hesitation; even allowed my father to live with us for the remainder of his days.
I will never forget that and will always love him for it." Although no children were produced from this union, she was the mother and /or grandmother figure to her nieces and nephew, local children in her neighborhood and step mother to Jesse's sons. Lucille looked forward to the summer months when Sheryll, Sylvia, Geoffrey and Yvette would visit. She would take them and the neighborhood children to places such as Cedar Point and Belle Island for fun in the sun. Her home has been the focal point for family gatherings for over 50 years. She never discouraged us from visiting; she just encouraged us to leave. Lulu was known as the great caretaker for she had a heart full of love for everyone.
Lucille was a member of the Church of St. Paul and the Redeemer for over 40 years. She served as President of the Altar Guild and made many clergy vestments and altar pieces for the Rectory. She gave her heart to the Lord Jesus Christ as her savior many years ago. Throughout the years she and Elbert would have Bible Study and prayer sessions during their weekly telephone visits. It was this practice along with her faith that gave her the needed comfort during her decline. The Lord saw it fit to call her home on Sunday, July 27, 2014. We are confident that she is now absent from the body and present with the Lord.
Lucille leaves the memory of her life to her; brother Elbert, of New Jersey; Niece, Sheryll (Lannie)of Arkansas; Niece and loving caretaker, Sylvia of Indiana, Nephew, Geoffrey (Linda) of Indiana; Niece Yvette (Floyd) of New Jersey, Grand Nephews Hywell (Linda) of Illinois and Geoffrey of Indiana;
Grand Niece, Nykula of Wisconsin and great-grandnieces and nephews. Also remembering her are her family consists of those who love and care for you, not just the people with whom you share ancestry.
Christian, Mothering, Nurturing, Loving, Fashion Plate, Caretaker and Friend: these are the words that sum up the 95 years of Lucille Moman's Life. What a legacy! Amen to a life well lived and loved.
To plant a tree in memory of Lucille Moman, please visit our
Tribute Store
.