Richard Bruce Obituary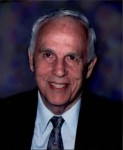 Obituary
Richard (Dick) William Bruce
Our beloved husband, father, and grandfather, Richard (Dick) William Bruce, 92, passed away August 22, 2019, surrounded in his last days by his wife, children, and grandchildren. Dick was born on April 4, 1927, to Harold Wayne Bruce and Gail Blye (Milne) Bruce in Sault Ste. Marie, Michigan. Growing up in the Soo, he enjoyed fishing, hunting, sports, and traveling with his parents and brother to La Porte City, Iowa, to visit relatives. After graduating high school, Dick served one year in the Navy at Great Lakes Naval Base, helping discharge troops returning from World War II. Upon leaving the service, he attended Cornell College, where he met his first wife, Dorothy (Thea) Wertz, at dinner their very first evening at the college. At Cornell, Dick enjoyed playing football and other sports while earning a degree in business. He then continued his studies at the University of Michigan, where he earned an MBA with a major in industrial relations. He enjoyed interacting with people and, as a personnel manager, used his abundant people skills to learn about the lives and interests of employees at his workplace. Family brought much joy to Dick, and he often combined his love of family with his passion for travel. He made it a point to take his family on frequent road trips across the United States and to Mexico.
After the death of Thea, his first wife, Dick met Constance (Connie) Coscioni at a dance, and they were married in 1989. They both enjoyed going dancing and traveled together to Europe, Turkey, Fiji, Samoa, and other countries. He was a skilled bridge player, participating in many tournaments. Church was very important to Dick, and he was an active and longtime member of the United Methodist Church. He was a wonderful and loving grandpa who doted on all the grandchildren.
Dick is survived by his wife of 30 years, Connie (Jung) Bruce; her children and grandchildren: Corey (Edda) Coscioni, Christine Coscioni (Jerry Walker), and Gabriella and Alexandra Coscioni; Dick's four daughters: Melissa Bruce, Laura Bruce, Karen (Marshall) Hahn, and Kimberly (James) Hazlett; and his six grandchildren: Matthew Hahn, Benjamin Hahn, Rebecca Hahn, Jonathan Hahn, Collin Hazlett, and Jillian Hazlett.
He was preceded in death by his first wife, Dorothy Helen Wertz Bruce; his grandson, Daniel Bruce Hazlett; his father, Harold Wayne Bruce; his mother, Gail Blye (Milne) Bruce; and his brother, Russell Dean (Marquetta) Bruce.
A memorial service will be held at 10:30 a.m. on November 2, 2019, at the United Methodist Church of Park Ridge, Illinois. In lieu of flowers, donations may be made to the United Methodist Church of Park Ridge, Illinois, or to a charity of your choice.
To plant a tree in memory of Richard Bruce, please visit our
Tribute Store
.
Services
To plant a tree in memory of Richard Bruce, please visit our Tribute Store.
Service
Richard Bruce
418 W. Touhy AVenue
Park Ridge
,
IL
US
60068