Barbara Smart Obituary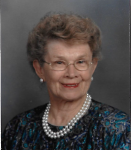 April 25, 1927
-
June 21, 2019
Obituary
Barbara Davis Smart, the widow of John E. (Jack) Smart, died peacefully June 21, 2019, in Naperville, IL at the age of 92 years young. She was born on April 25, 1927, in Evanston, Illinois to Gladys and Norbert Rennicke.
A memorial service conducted by Pastor Dale Williams will be held on July 14 at 2:00 PM at Monarch Landing in Naperville, her home and where she was a pioneer resident since 2006. Inurnment will be private at the Naperville Cemetery.
Her love was figure skating to whom she taught all ages for over 30 years. Ice dancing was her favorite and she did it beautifully with her late husband Jack, to whom she was married for 14 years until his death in 2003. Barbara established skating schools at the Glen Ellyn, IL Ice Skating School, Downers Grove, IL Ice Arena and the Carol Stream, IL Ice Rink. She brilliantly choreographed and costume designed annual skating shows at all three schools.
Barbara was passionate about holistic health and nutrition, graduating in 1949 from the University of Colorado at Boulder as a Chi Omega with a Bachelor of Science in Dietetics. She was a voracious reader and her quest for knowledge in this area was continually passed on to family and friends her entire adult life. She was an accomplished snow skier, sailor, seamstress, cook, bridge player and golfer. Barbara loved a good game of ping pong and would take on anyone surprising the youngest of her opponents.
As a founding member of Naperville's Edward Hospital Auxiliary from 1957 to 1972, she delivered nearly 10,000 gift bags to every child patient admitted, Her desire to give back continued as a decades-long member of the Naperville Heritage Society's Weed Ladies who raise funds by creating and selling dried and silk arrangements. At Monarch Landing, Barbara led the Care Committee that welcomes and looks after residents along with the Treasure Chest Committee which acquires and sells gently used items to raise money for the community's benevolent fund.
She began singing at a very young age at church and in school during her upbringing in Webster Groves, Missouri. She continued that love of praising the Lord singing in the choir of the Naperville Congregational Church of which she was a founding member. Beginning in 1995 at her 50th Webster Groves High School reunion, Barbara began a yearly letter compiling and sending news to all her classmates of the 1945 graduating class. Her efforts gave back so much to so many.
Travel was also a passion. She and her first husband Hal took their children all over the United States and Canada by car for 3 weeks every summer in the '50s and '60s. She explored Hawaii, the Caribbean and Europe on her own in the '70s and '80s and then traveled the world with Jack during their years together.
Barbara is survived by her son and daughter in law, Harlan (Nick) and Terri Dubovich Davis of Warrenville IL, her daughter and son in law, Suzanne and Bill Cassity of Georgetown, KY, stepdaughter and son in law Martie and Ken Grubenhoff and daughter and son in law by heart, Jackie and Darrin Walts. She adored and lovingly cared for her grand dogs and grand cats Calle Cassity and Noah Davis and those who have crossed the Rainbow Bridge, Jesse Cassity and Amor Davis.
She leaves nephew Steve (Kim) Landaal, niece Jane Landaal, their children and grandchildren and Steven Terry, her niece Barbie's son. She leaves step-grandchildren and step-great-grandchildren along with many grandchildren and great-grandchildren by heart all to whom she was lovingly known as Auntie B and Grandma B.
Along with her parents and husband, Barbara was preceded in death by Harlan H. Davis, father of her two children, sister Virginia R. Landaal and brother in law Robert, nephew Rob Landaal, nephew Tom Landaal and wife Renee and, her niece and namesake, Barbara L. Terry and husband Troy.
In lieu of flowers, memorials in Barbara D. Smart's name may be made to:
The Weed Ladies of the Naperville Heritage Society
523 South Webster Street
Naperville, IL 60540
630.305.5289
www.napersettlement.org/238/Weed-Ladies-Floral-Sales
The Weed Ladies create and sell beautiful arrangements from both silk and dried native flowers. The money raised supports the Naper Settlement, a 30 structure 13 acre outdoor history museum. It is part of the Naperville Heritage Society whose mission is to collect, document, preserve and support the history of Naperville, Illinois, past and present.
The Seeing Eye
Washington Valley Road, PO Box 375
Morristown, NJ 07963
973.539.4425
www.SeeingEye.org
The Seeing Eye is a philanthropic organization whose mission is to enhance the independence, dignity, and self-confidence of blind people through the use of Seeing Eye®dogs.
In pursuit of this mission, The Seeing Eye:
•Breeds and raises puppies to become Seeing Eye dogs;
•Trains Seeing Eye dogs to guide blind people;
•Instructs blind people in the proper use, handling, and care of the dogs;
•Conducts and supports research on canine health and development
St. Labre Indian School
Educational Association
Ashland, Montana 59004
866-753-5496
www.stlabre.org
Mission: Educating for life and, to proclaim the Gospel of Jesus Christ according to Catholic Tradition by providing quality education which celebrates our Catholic faith and embraces Native American cultures, primarily the Northern Cheyenne and Crow Tribes, so that Native American individuals and communities of Southeastern Montana are empowered to attain self-sufficiency.
Soaring Eagle
745 Indian Trail
PO Drawer 879
Billings, MT 59103
406.896.1905
https://soaringeagle.org/
Soaring Eagle helps Northern Cheyenne Elders carry on their traditions and continue to teach those traditions to younger generations. An assisted living facility has been constructed in the rolling hills grasslands of Montana, in the heart of the Tongue River Valley. The Heritage Living Center provides a comfortable residence for those elders who might otherwise have had to leave their community and relocate to nursing homes hundreds of miles away.
Mercy Home for Boys and Girls
1140 West Jackson Boulevard
Chicago, IL 60607
312.738.7560
www.mercyhome.org
The Mercy Home has broken the cycle of neglect & abuse for over 30,000 kids since 1887. This organization saves young lives by providing a safe, nurturing residential treatment home ministering to children and families in need.
To plant a tree in memory of Barbara Smart, please visit our
Tribute Store
.
Services
To plant a tree in memory of Barbara Smart, please visit our Tribute Store.
Memorial Service
Monarch Landing
2255 Monarch Dr.
Naperville
,
IL
US
60563
Corner of Rt. 59 and Ferry Rd.
- Show more -